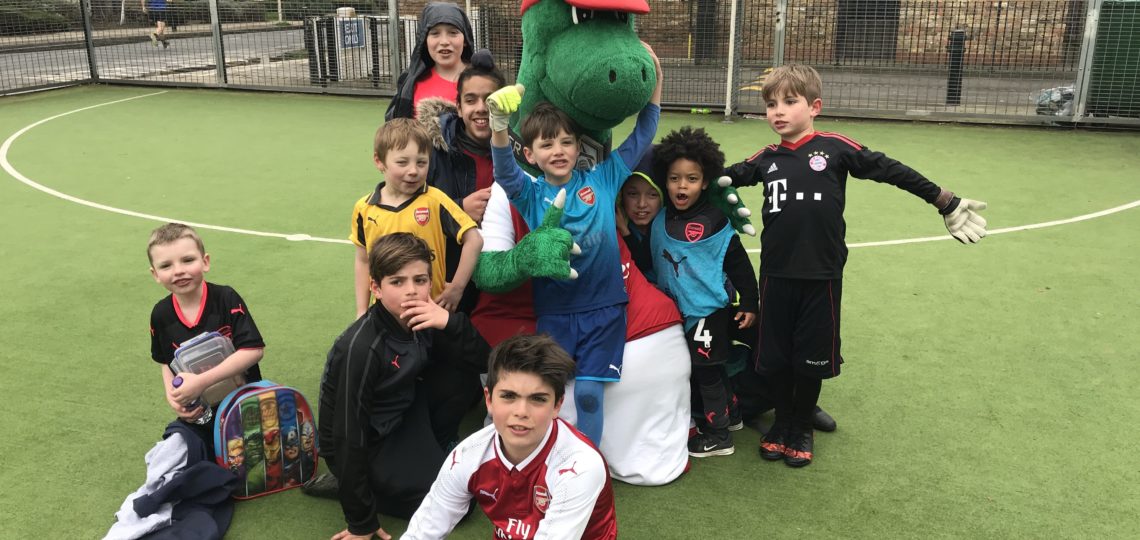 Arsenal in the Community visit BHA
BHA were delighted to have some coaches from Arsenal in the Community along to the football pitch at Morland Mews to deliver some kids football coaching.
There were plenty of skills on show and we even had a special guest – Gunnersaurus came along and showed off his goalkeeping skills!
At the end of the day Gunnersaurus was even on-hand to hand out some prizes and medals to all that took part.
We are hoping to host another one or two sessions during summer. If you would like to register your child's interest in these please contact Dean (dean@barnsbury.org).