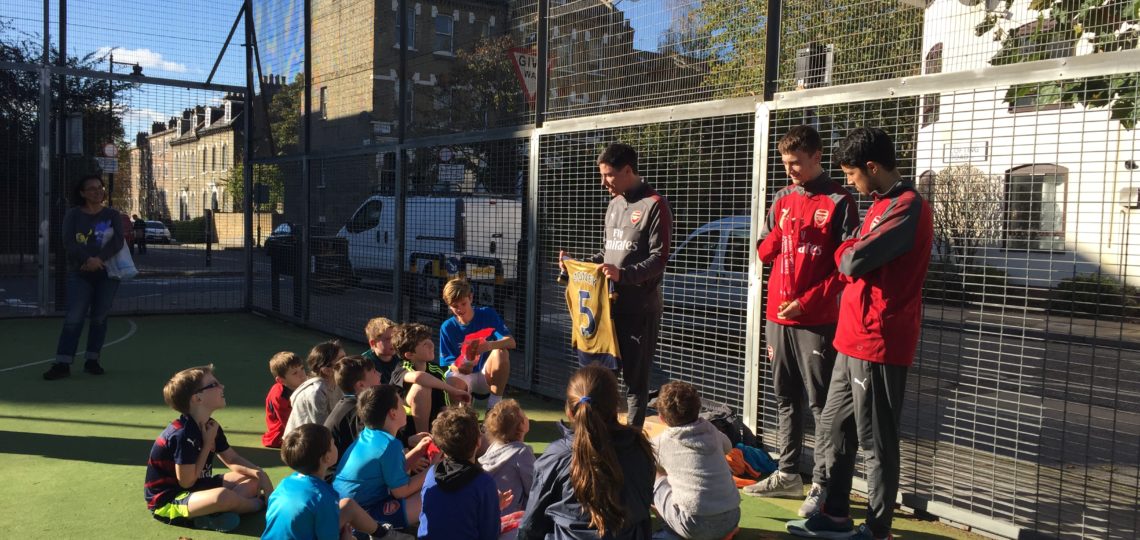 Free Football Coaching with Arsenal in the Community
Arsenal in the Community will run two football coaching sessions on 31st May & 1st June from 10:00 am – 3:00 pm (with 1 hr for lunch)
Open to boys and girls aged 8 – 18 years old.
Lunch will be available during the day.
The sessions will include a series of fun games, drills and matches.
If you are interested in registering please contact patrick@barnsbury.org or call 07926 130067.
Limited spaces and granted on a first come first serve basis.