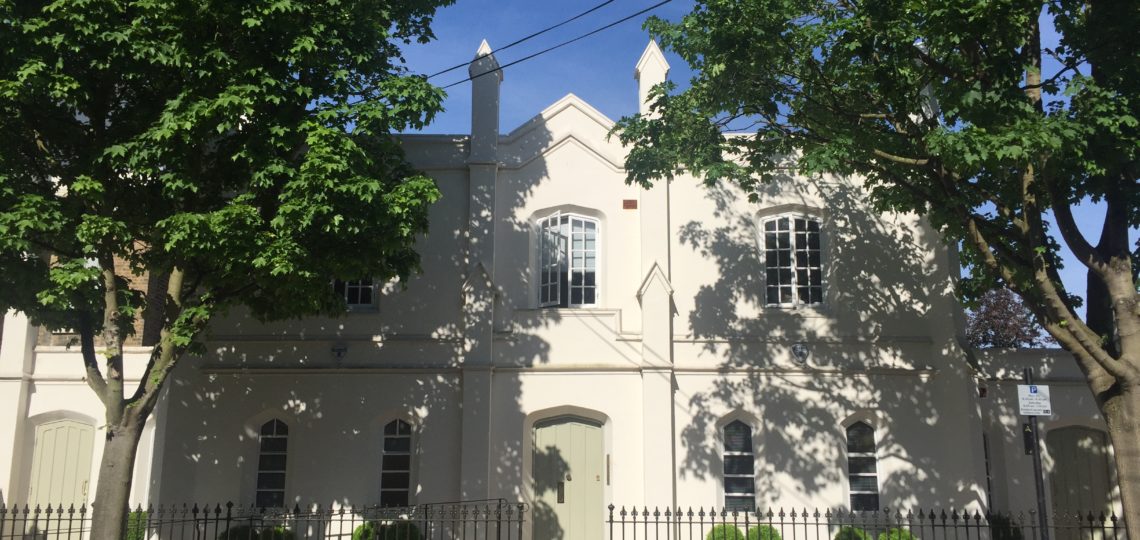 BHA Coronavirus(COVID-19) Latest Advice
BHA are currently in the process of testing and analysing our business continuity plan to ensure we can continue to provide residents with a service as government advice changes.
BHA continue to monitor the updates on Coronavirus from the government and the NHS and will update this page with any changes made to our service.
If you have been affected by the virus or are self-isolating and you need to cancel an appointment with BHA or one of our contractors please contact us on 020 7704 2324 or info@barnsbury.org.
---
Current status: November 2020
BHA are aware of some residents currently affected by the Coronavirus and self-isolating
BHA's office at Cloudesley Street is CLOSED as of Monday 16th March – phone lines remain open.
BHA is carrying out emergency repairs as a priority, subject to contractors risk assessments and plans, with additional protection and guidance for contractors about any residents who might be self isolating. Residents may also be asked to enter another room for the duration of the repair.
BHA continue to carry out annual gas safety checks and are contacting tenants ahead of these to find out if there is any reason to reschedule due to COVID-19, such as a resident self-isolating. Emergency gas repairs should continue to reported to BHA. Suspected leaks should continue to be notified to Cadent urgently.
Staff who rely on public transport to get to work can now work from home and staff are working remotely
on 23rd March, BHA has written a letter to residents informing them of the current situation and what support is available to them
Resident events at BHA's community room at 60 Morland Mews will be suspended from Monday 16th March
As older and vulnerable residents are housed there, BHA have cancelled community events and bookings at Highbury View for now as a precaution.
As of 20th May BHA are beginning to carry out works related to letting homes to residents again.
As of 5th June BHA's contractors are beginning to return to carry out work.

With the November lockdown, BHA will continue to carry out repairs and maintenance in homes with emergency works taking priority

Any repairs will be done with strict safety measures for staff and contractors in place.

The football pitch at Morland Mews is closed for the duration of lockdown. Thornhill primary school will continue to use it for PE lessons.
Are you "shielding"?
If you have received a notification that you are a higher risk of serious illness due to the coronavirus (COVID-19) and should remain isolated for 12 weeks from 22nd March 2020 please let BHA know. Find out more about shielding
Emergency Repairs
View list of emergency repairs
During this time our contractors will carry out risk assessments before undertaking each repair. You can help us by having answers ready for the following questions:
Are you aware of government guidance on social distancing and Covid 19?
Are you or any of your household ill?
Is your household self isolating?
If so when did that start and when will it finish?
Is the repair in place which allows you to move to a separate room while our operative is present?
Paying your rent
BHA's office at Cloudesley Street is currently closed and we are unable to take payments here at the moment.
You can still pay your rent via our website and bank transfer. For the latest opening hours of our bank, please visit https://locator-rbs.co.uk/results
Do you have a pre-pay meter for gas and electricity?
If you are self-isolating and worried about topping up your gas and electricity , contact your supplier straight away. Many suppliers have put in place provisions to help anyone self-islolating for 2 weeks and unable to go out and top up their credit.
British Gas – 0333 202 9802
EDF – 0333 200 5100
EON – 0345 052 000
N Power – 0800 073 3000
Scottish Power – 0800 027 0072
SSE – 0345 026 2658
Free Energy Saving Tips – Green Doctors
BHA work with the charity Groundworks on their Green Doctors scheme. If you are worried about your fuel costs increasing due to the Coronavirus outbreak please get in touch with them for free help and advice.
For more information on the Green Doctors scheme please visit https://www.groundwork.org.uk/projects/green-doctors-london/ or call 0300 365 3005 to book your appointment.
Useful links: