It is important that you pay your rent on time. Your rent is always due in advance, even if you are receiving Housing Benefit/Universal Credit. If you don't pay your rent, you risk losing your home.
Ways to pay your rent
1. Bank Transfer / Standing Order
You can set up a standing order to pay the rent or arrange a payment using online banking, if your bank account includes this option. You'll need to contact our office to get a standing order form or our bank details to do this.
Standing orders need to be amended every year, usually around the start of April, following a rent review and we will contact you in good time beforehand to do this.
2. Online payment by credit or debit card 
You can make payments here using your credit or debit card. Visa, Mastercard, American Express and Discover cards are accepted through this payment webpage.
3. At the office by credit or debit card
You can come to our office at Cloudesley House, 16b Cloudesley Street, London, N1 0HU and make payments via our card machine using your credit or debit card. We also accept contactless payments in the office.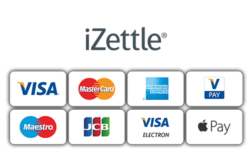 4. Housing Benefit/Universal Credit
If you need to make a claim for housing benefit or universal credit, please do so by contacting Islington Council and submitting a claim. If you would like help or support with this, please contact your Housing Manager, Felicity Singh, to discuss this with.
5. Cheque by post or at the office
You can pay your rent by cheque at our office:
Barnsbury Housing Association
Cloudesley House
16b Cloudesley Street
London
N1 0HU
Please make your cheque payable to Barnsbury Housing Association and remember to write your name & address on the back of the cheque.
Need a rent statement?
You can request a rent statement from us at any time and we will do our best to have this with you as soon as possible.
Contact us to request a rent statement.
Having trouble with paying your rent?
If you have difficulty paying your rent, don't wait – contact us immediately. We'll be able to offer you help and support.
We also provide debt and welfare advice in partnership with St Mungo's.
Find out more about rent arrears and getting advice on debt and welfare here.
---