Rent arrears
If you're having trouble paying your rent, please get in touch with us straight away. We'd much rather talk to you about the problem than let things get worse.
We'll see how we can support you to pay your rent and any arrears and will agree a way you can clear the debt by paying a realistic amount within a reasonable period of time.
If we're unable to contact you or you don't respond to letters about the rent you owe, or don't keep to a payment agreement, we'll take legal action to recover the money you owe. This could result in you losing your home.
If you owe rent and don't stick to an agreement to repay this, you will no longer be eligible to rent a parking space, garage or shed from us.
---
Money advice and support with benefits
BHA offer a free, confidential service to give you advice about managing your money, avoiding arrears, dealing with debt and information about the benefits you may be able to claim. Contact us to find out more about this service and how we can help you.
The following organisations can also offer help and support:
National Debt Line: 0808 808 4000
Islington Foodbank: 07753 222 775, info@islington.foodbank.org.uk
Citizens Advice Bureau: 0300 330 1197
Help on your Doorstep: 020 3931 6080
If you're on welfare benefits, you may be eligible to apply for a budgeting loan to help buy furniture and white goods (such as a fridge, freezer or washing machine) or help with moving costs. This is an interest free loan. You can apply online at: www.gov.uk/budgeting-help-benefits/how-to-claim or visit your nearest JobCentre Plus.
Please contact us if you are having money worries and we will try to help in any way we can.
---
Free Water-saving gadgets
Thames Water offer free devices that can help you save water, energy and money at home.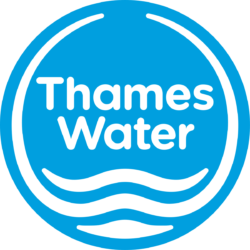 You can enjoy lower energy bills from heating less water, and metered customers can save on their water bills too.
From shower-heads, to save-a-flush devices and inserts for your taps, there are lots to choose from. They're really simple, easy to fit and they're completely free for residential supply customers.
---