Thank you to residents who took the time to respond to this and provide their feedback. Almost exactly 50% of residents responded to the survey, with many being online responses.
(click on the image to enlarge)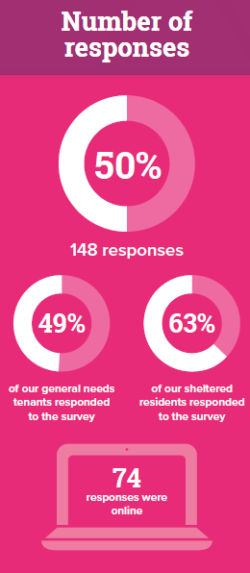 Overall, BHA were very happy with the results, with some great scores around our staff and caretakers, repairs and listening to residents.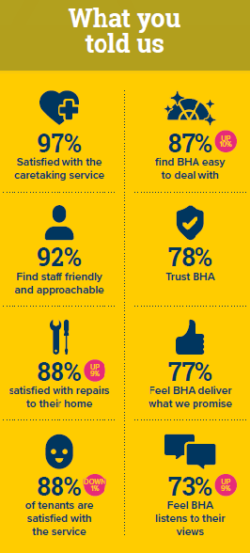 BHA's scores compared favourably to our peers, coming in at the top or in the highest percentiles.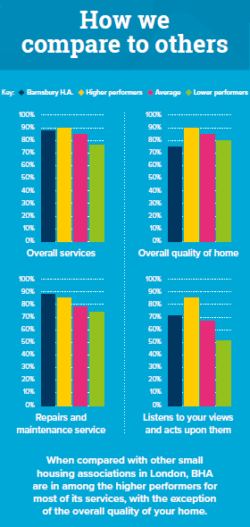 However there were some areas that residents noted that BHA will look to improve on, such as the overall quality of homes and other actions identified.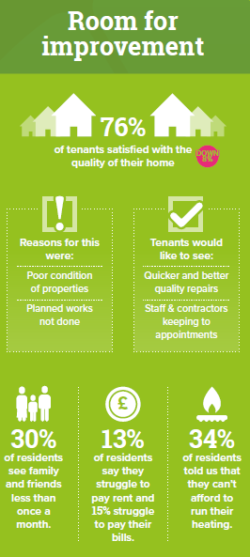 BHA have put together a list of actions to be taken from these survey results that we will be working on do improve things do residents.

Please view the full results below.
If you have a question about this please contact us.