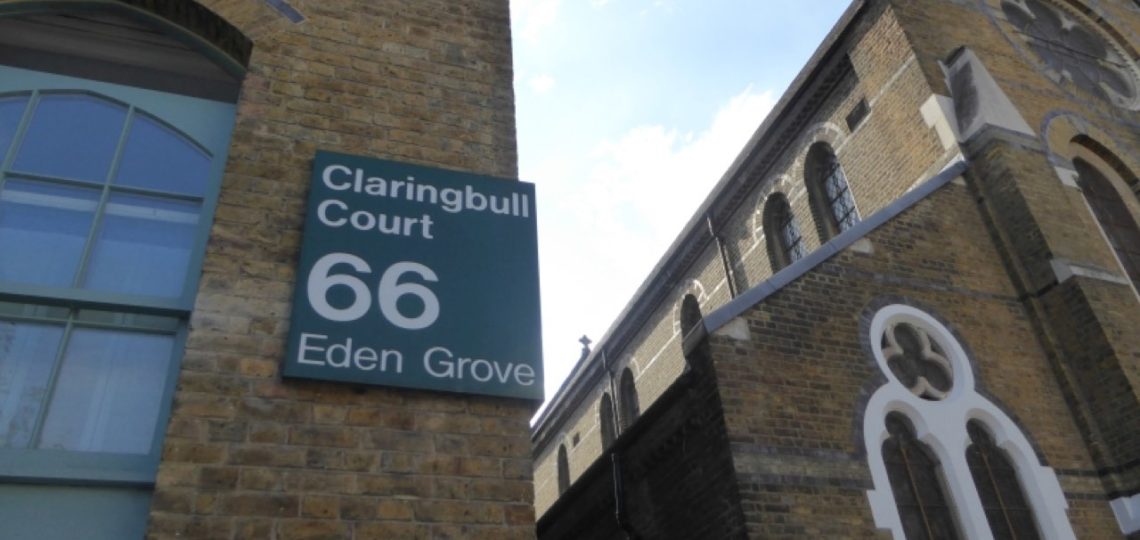 Pam Goes Back to Her Roots
One of those residents was Pam Bartlett, an existing BHA tenant who has moved to Claringbull Court from Morland Mews and for whom the relocation has special significance. Over three decades ago, Pam, her husband Alfie and their three children moved away from Holloway to Morland Mews to escape a cramped sub-standard home only a stone's throw from Claringbull Court.
"Our first Holloway house had only two bedrooms, no bathroom and no running hot water. I used to bath the kids once a week by boiling a kettle and then empting the tin bath into the garden. It was pretty hard," she said.
"The Morland Mews house seemed like a palace compared to where we'd been before – we even had a washing machine."
Pam and Alfie decided to give up their three bedroom Morland Mews home earlier this year, after reading an article in News of theMews inviting tenants to downsize to a new flat in Claringbull Court to free up larger homes for families in housing need. "Our kids are all grown up nowand we didn't use our third bedroom – it's right a young family who needs the space like we did all those years ago gets a house to live in," she said. Moreover, when Pam first visited the converted school, it was love at first sight.
"As soon as I saw the outside of the building I thought it was beautiful and I said to BHA, "I'm having one of those". Pam wasn't disappointed when she looked around the new flats, and she has no regrets about moving.
"The new place feels really big and I was finding the garden in the old house a bit of a struggle now I'm older, so I'm glad I haven't got to worry about that now."
Although Pam hasn't lived in Holloway for 33 years, her connection to the area is as strong as ever. "I still know more people round here than I did in Barnsbury, so I'm glad to be going back."
Claringbull Court was officially opened on April 17th 2008 by Janet Barnes, daughter of Jack Claringbull, the former BHA chairman after whom the development was named after, and Geoff Bedingfield, a former pupil at the converted Sacred Heart School.
---