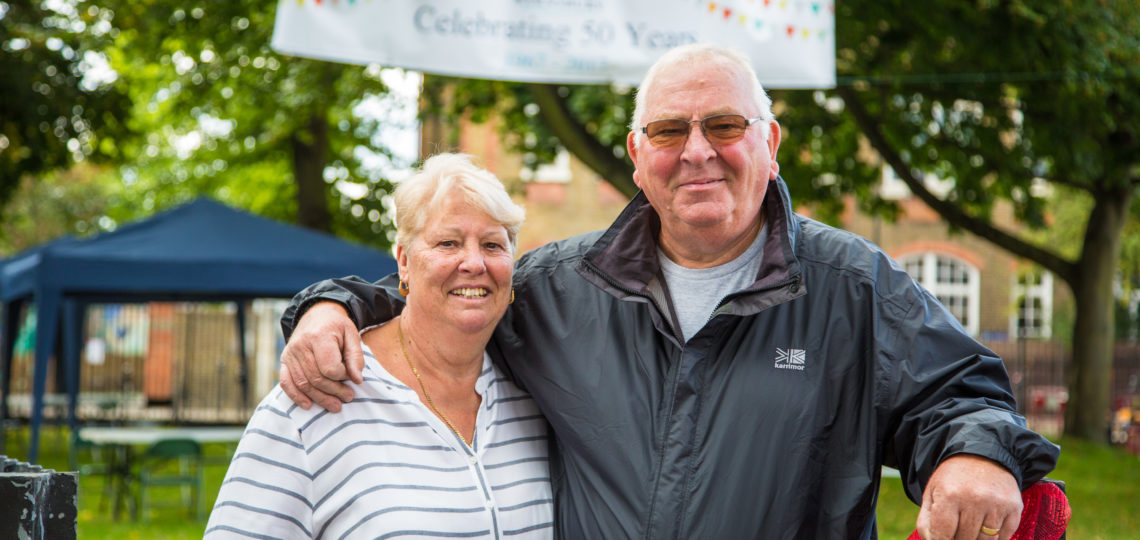 Richard wins Housing Heroes Award
Drayton Park-born 'Dickie' packed away his toolkit earlier this year after serving his neighbours as Barnsbury Housing Association's caretaker for 43 years.
Judges for the Chartered Institute of Housing, which launched the Housing Heroes Awards five years ago, declared Dickie a 'worthy recipient of this year's award'.
'He has been a mainstay of his community for many years and has always been on hand to help his fellow residents,' said Craig Moule and Clare Miller, respectively chief executives of two of Britain's largest housing associations, Sanctuary Group and Clarion Housing Group.
Their decision is heartily endorsed by Dickie's neighbours and former colleagues.
Tenants and Residents Association chair, and Morland Mews neighbour Liam O'Dowd says: "Dickie's the sort who will help anyone if he can, in or out of work time. He's an encyclopaedia of BHA history and components, honest and trustworthy."
Adds Diane Gardener, another long-term neighbour: 'The title caretaker doesn't seem quite right as he was much more than that, always willing to give advice and come out to help. Many of the elderly residents totally relied on him.'
Martyn Waring, who stood down in 2018 after five years as BHA's chair, says: 'I very much doubt Dickie's record of sustained service will ever be bettered.'
Colleagues too miss the man whose caretaking team in his last year with Barnsbury HA achieved a 97% satisfaction rating from tenants.
"Dickie operated a one-man, out of hours service single-handedly for many years and was always on hand for emergencies" said chief executive Susan French. "He was a pleasure to work with and completely irreplaceable."
Dickie and wife Jean, who herself worked for Barnsbury HA for 38 years, continue to play an active role in the Barnsbury community.
Dickie's award goes on his mantelpiece alongside a Civic Duty Award given him by Islington's mayor, Cllr Ismail in March this year.