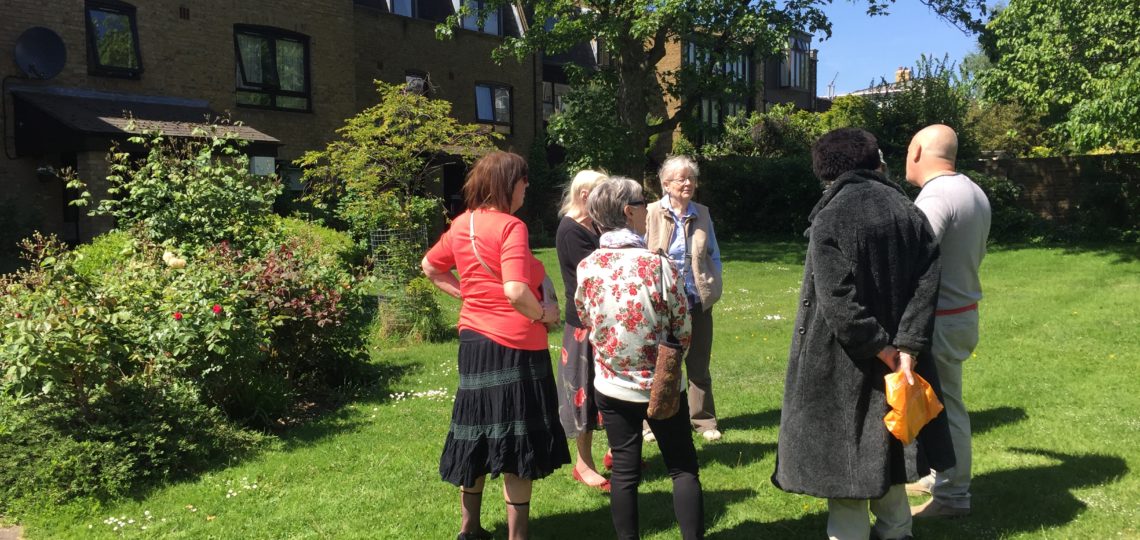 Residents visit Highbury View
As a part of our ongoing older person's service review, some BHA residents from in and around our Morland Mews estate went for a visit to BHA's newest residents in the Highbury View sheltered scheme.
This offered residents a chance to observe and find out more about how sheltered housing works and the facilities that are available to older residents. They even enjoyed some tea and cakes while getting to know their fellow BHA residents.
Our Housing Services Officer, Graham, was on hand to provide some tours and the sun even turned up to show off Highbury View's lovely garden.
Following this visit there will be a meeting for older residents to discuss what they experienced at Highbury View next Tuesday 22nd May at 60 Morland Mews.